ST THOMAS, USVI — US Virgin Islands Governor Kenneth Mapp has submitted for legislative approval The Virgin Islands Financial Services Improvement and Corporate Modernization Act of 2017 (FISA 2017).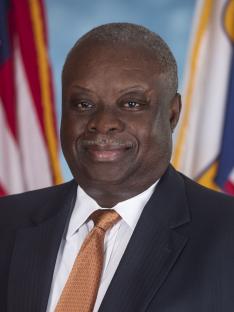 Governor Kenneth Mapp
In a letter to Senate President Myron Jackson, the governor wrote the act will "modernize Virgin Islands corporation law, based on best practices in the States and authorize the creation of new statutory trusts, based on Delaware law, which are increasingly utilized by US and international businesses to structure large and sophisticated financial transactions."
In urging the Legislature's approval, the governor stated that the FISA 2017 will position the US Virgin Islands as a centre for international investment, and as a hub for economic activity on par with other states and foreign jurisdictions. It will also create new government revenue streams, more contributions to charitable causes, higher paying jobs in the financial services sector and more spending in the US Virgin Islands' economy.
Mapp referenced this important legislation, which will help attract new financial service businesses to the territory, during a Wednesday morning news conference on St Croix. He said that the new regulations would replace the existing general corporation laws of the US Virgin Islands with a modern corporate code based on successful stateside models. Many states and foreign jurisdictions, he noted, have also modernized their trust laws to meet the evolving needs of US and international businesses and investors.
The proposed new General Corporation Law would eliminate many of the specific requirements for the number of officers and directors and offer a degree of protection against liability lawsuits. While some of these provisions apply to limited liability companies under US Virgin Islands' law, the proposed changes would be the first time that such provisions would apply to corporations formed in a United States jurisdiction. Franchise and other corporate filing fees would be increased substantially under the bill for those entities seeking the advantages of operating in the territory.
A section of the FISA 2017 would provide liability protection for Series Limited Liability Companies, which are those with several classes of ownership interest. It would limit the extent to which the assets among the various series could be used to satisfy the debt liability of one series class.
FISA 2017 also includes a chapter entitled "The Virgin Islands Statutory Trust Act", which would exclude certain entities from certain financial reporting requirements normally applied to corporate subsidiaries.
Mapp wrote that the US Virgin Islands has a built-in advantage in attracting these entities since it can offer full or partial exemptions from federal tax on many transactions, a benefit no American state can offer. Other sections of the proposed act would allow the establishment of trusts for purposes other than the sole benefit of a particular person or beneficiary.