Dear Sir:
I am standing at Royal Bank, at the corner of Broadway and Independence, chatting, as I always do when I walk the streets of Port of Spain – stopping and chatting – when an elderly lady, an octogenarian I would say, stops. She does not stop for long. She is being escorted along, held up and supported by a genial middle-aged man, and she has something to say. Tendulkar! It is about Tendulkar! Ah! She is angry, frenetic. What is it that she is saying? That she loves Tendulkar? I am not sure.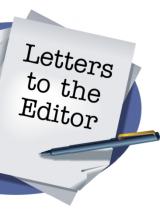 What? I cry. Tendulkar, she blasphemes. She is on a mission! The road to Jerusalem! The Saracens have invaded! She will not rest easy, she will protest, raise a public outcry, if Tendulkar's name goes up there. Never! Never! she declares. I get the impression that she would raze the town, turn it upside down, bring protest after protest to bear; if the authorities proceed to name one of the stands of the now-completed Brian Lara Stadium after Tendulkar. Her escort, as genial as ever, is smiling. She is on the warpath; this lady, as thin as a stick, hardly able to walk.
Do we understand who Tendulkar is? What he signifies? I say this in the mode of the great historian and critic, CLR James, who raised the same questions about the Mighty Sparrow, about West Indian Cricket, just over half a century ago.
I am in the United Kingdom. I have left Oxford, the university where I am located, and gone up to Edinburgh University or down to Reading University, one of these, I cannot quite recall. I am researching how metropolitan imperialist Britain, at the beginning of the 20th century, transmuted its ideology, not in the form of law, politics, policy, great speeches, but in the form of hard artefacts, books, textbooks, readers, to the Empire, India and the West Indies. In one of these libraries I discover a note.
It is a handwritten note. It is written by a Mr Tendulka. He is an employee of Longman's India. Longmans makes books for children, textbooks, and trades in India. The company has a depot, an agent's office, in Bombay. It is run by a Mr Candy, an Englishman. Mr Tendulka is writing not to Mr Candy; he is bypassing this agency head; he is writing to one of the illustrious Longman's partners, one of the brothers who owns the company. It is a letter of pleading, deep pain, pathos. It is saying that he, Tendulka, the employee, has been kicked. Mr Candy kicked him. And the time is coming, when English man will not be able to kick Indian man in India any more. He alludes to Gandhi. It is sometime in the early 1930's. It is a kind of whimpering threat, to put it in Naipaul's language, of the shamed and abused colonial. But, to repeat, it is a moving missive, full of pathos.
Just about fifty years after the Candy-kicking incident in India, I am looking at tv at home in Oxford. I am looking at Sachin Tendulkar. He is playing, at seventeen, his first overseas Test match. It is against England. He is stringy. He seems to be culling runs rather shakily. But he makes 119 not out. The commentators are praising him. But I do not hold any uncommon fascination or adoration for this player. I do not yet understand.
Over the years Sachin Tendulkar walks to the crease, makes enemy with nobody – he must have been taunted, heckled, in his early career – and begins to spank the ball. He tennis-knocks the ball over long-on, over the players. He rises on his toes and upper-cuts the ball off his chest over mid-off. He raises the flat face of his bat, as the ball swings and bounces high over his head, and prop-kisses the ball over slips and wicketkeeper. He is the master craftsman. He is genius and always impeccably correct; and if you did not know, you would say it was unorthodox.
But Tendulkar is more. Just like the West Indian cricketers, Sobers, Walcott, Weeks, Worrell, Kanhai, in the 1950s and 1960s, he is more. Just like Sparrow, he is more. He carries India on the blade of his alchemic bat. His brave sword – Exemplar! He bats beyond the boundary; inside a civilization now finding itself again, after a millennia of invasion, conquest, abuse, astounding levels of poverty and indescribable penury. Tendulkar, India, shares with us a common history of struggle, affirmation . When Gandhi, in the early years of the 20th century, before he kicked the British out of India, turning his mind from his passive resistance, non-Violence, satyagraha in India, saw the ills of indentureship in the Caribbean and Pacific, he spoke out and ended it.
Thankfully  cricket – the sport, the cricketers, like Brian Lara — is becoming more cosmopolitan. Thankfully, Tendulkar, sensing a kick, rather than come down here into our comesse, cuchoor, contention, ethnic lust, has opted out. He will no longer be coming to play a featured match; and presumably, his name will no longer be used. Why should he venture down here to get another ancestral kick? Tendulkar is more than Tendulkar, India, Indian. Tendulkar is an exemplar! He does not need us. It is we, with the loss of our cricketing eye – science, method, craft – who need him.
Wayne Kublalsingh