ST JOHN'S, Antigua — Mill Reef Fund board chair James Lewis has announced that the University of the West Indies (UWI) has selected Charrelle Browne, an incoming third year student to Cave Hill, Barbados, to receive a Mill Reef Fund Education Grant for this school year.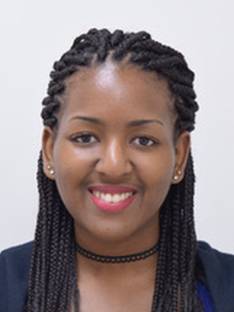 Charrelle Browne
Lewis said, "We congratulate Ms Browne on this well deserved honour and are confident that she will continue to excel academically and benefit from the opportunity to complete her undergraduate degree."
The up to US$16,000 grant covers the cost of tuition and board at a UWI campus and is awarded to an Antiguan student who has demonstrated outstanding academic achievement and good citizenship.
Browne, 20, graduated from Antigua Girls High School in 2013. She spent two years at Antigua State College where she pursued Advanced Level Studies before entering UWI. She has earned a 3.65 GPA, is majoring in accounting and finance, and hopes to receive her diploma in 2018. She intends to return to Antigua to pursue a career in financial accounting.
Mill Reef Fund established this annual education grant in 2014, and Browne is its fourth recipient.